It's nice to have your own private portable restroom right at your campsite. You and your friends will appreciate it! You can rent one here on line from Ace. Scroll down to place your order.
Please note, the rental prices are best if ordered early.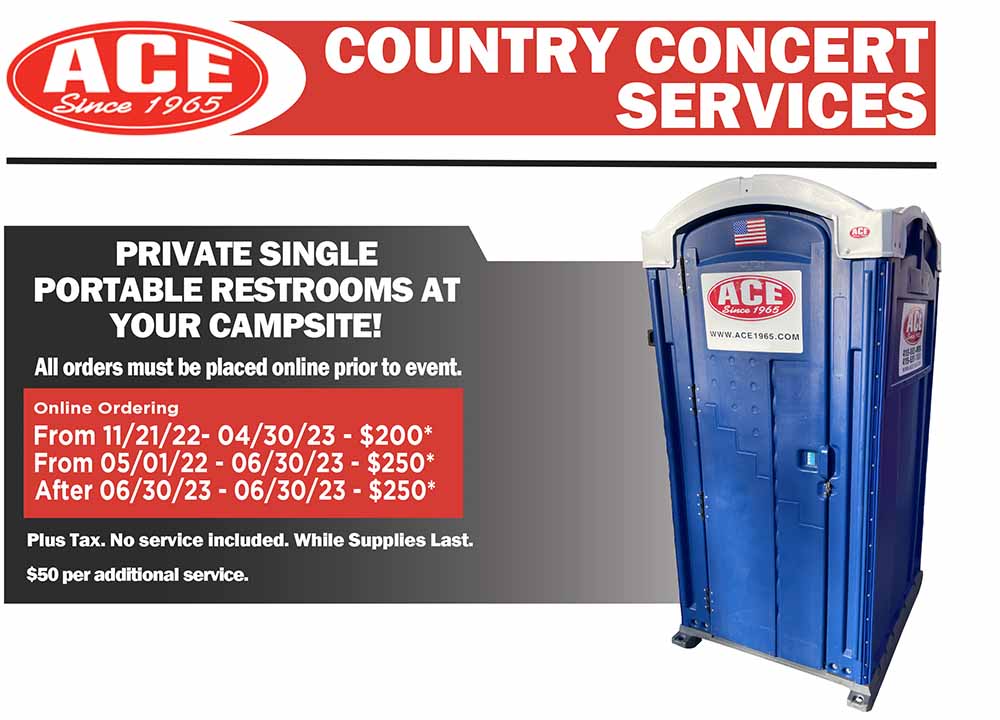 IMPORTANT: When you check out, be sure to put your Campsite Area, Campsite Number, and date of arrival in the ORDER INSTRUCTIONS.